Unfortunately, Westley Piddle doesn't have a cinema, cineplex, or multiplex…only a Muttplex. But it's showing some great movies…
🐾🐾🐾🐾= as good as it gets on the subject. Drop everything, sniff out, scramble to catch up and 'watch NOWS'!
🐾🐾🐾= entertaining or informative. Worth putting on your short-watch list.
🐾🐾= Average entertainment, will pass casual viewing time but does not exceed expectations – even modest ones. Ultimately forgettable.
🐾= Seriously! There are many far better movies out there on this subject. Don't bother unless it's a rainy afternoon with absolutely nothing better to do.
---
This week at the Muttplex we are on the road with Dave Grohl (yep, that Dave Grohl!); taking a sober wake up call on the history of white supremacy through the ages; and, sniffin' out thems fellow muttwits around the world wot hindlegs don't deserve, but knows there ain't no better four legged friends to have. Dog-dammit!
What Drives Us (2021) – directed by Dave Grohl, Amazon Prime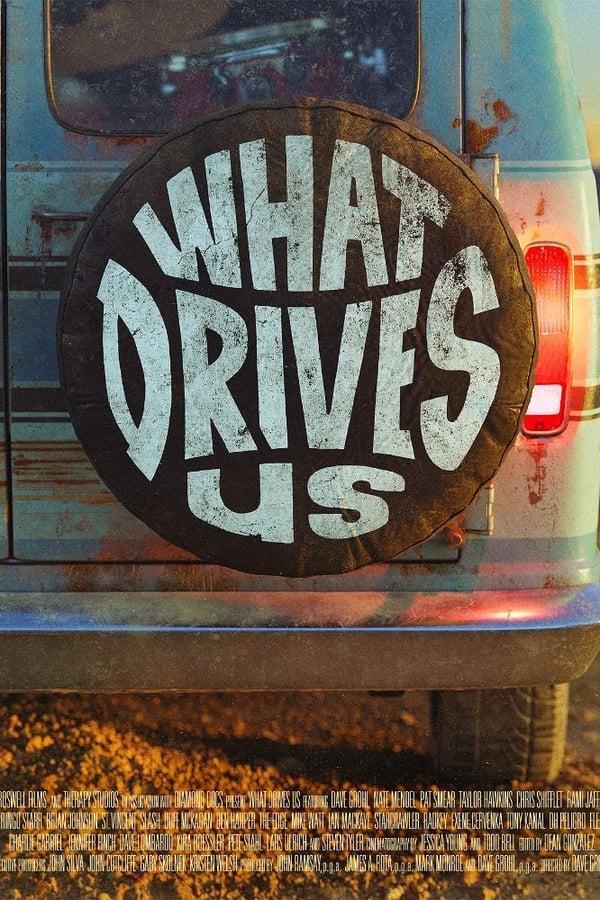 What Drives Us: Dave Grohl, Foo Fighters front-man, will always be remembered as the drummer for Nirvana, [following] young bands RadKey and Starcrawler who are taking on the world one town at a time, while also telling stories of the biggest artists in the music industry, recalling the romance and adventure, as well as the insanity and chaos, of their own time on the road. (courtesy IMDb)
🐾🐾🐾
My take: if yu have ever the slightest interest in rock music of the 90s/noughties, and wot all bands get up to in between the stage shows then this will be of extreme interest.  Grohl hangs the story of bands – both famous and struggling – on the humble transit van, wot carries their gear from one gig to the next.  The place where distance, over-crowding and extreme hours on the road have forged musicians into tight-knit families of itinerant minstrels – bonds which can last a lifetime.  A good watch!
---
Exterminate All The Brutes (2021) – Raoul Peck, HBOMAX 
Exterminate All The Brutes: The path to the new world, an unsettling and intricate story of genocides. Conquest, slavery and the fabrication of "Whiteness". (courtesy IMDb)
🐾 🐾 🐾 🐾
My take: A six part documentary that skips, hops and quantum leaps between civilizations and centuries, focusing upon the timelines of conquistador Francisco Pizarro, Christopher Columbus, Lewis and Clarke. A stone cold sober history lesson of genocidal conquest, coercion and, of course, propagating the 'one true' belief system to the noblesse sauvage.
What makes this a particularly relevant and timely series is the way Raoul Peck intercuts historical moments in time through dramatic reenactments of events, seamlessly edited into current events around Black Lives Matter, white supremacy and who else….but, Trump. An impassioned plea to peoples of all colours, race and creed to consider who we are in society, and how we treat others.  Sometimes it's all a bit arty farty (Peck is a dramatic film-maker after all) but, the critical importance of the message forgives and overrides all.  Whatever your viewpoint, Exterminate All The Brutes will open your eyes to everything we know…and choose to forget.
---
We Don't Deserve Dogs (2020) –  directed by Matthew Salleh (cinema release)
We Don't Deserve Dogs:  A contemplative odyssey across our planet, looking at the simple and extraordinary ways that dogs influence our daily lives. (courtesy IMDb)
🐾 🐾 🐾
My take: Corss, we couldn't resist reviewing any new film on Muttwits, innit!  It was down to a tough choice between this or Stray (2021) the emotional journey that follows the day in a life of Istanbul's street dogs.  But we felt that We Don't Deserve Dogs was a bit more truthful – Stray was just like a Usual Muttwits story! Witnessed through the eyes of hindlegs across many countries, We Don't Deserve Dogs offers unique and vicarious perspective on how fourlegs are perceived by local inhabitants through acts of friendship, loyalty, empathy and a dog-driven deserve just to do the right thing. Sure, this is all part of a muttwit's normal doggerel,  but a lot of hindlegs don't know that – do they?  Only looses one paw from the fact that there are too many examples on offer of just how wonderful dogs are, suddenly splicing one story and the next, and leaving a bit of a dog's dinner of confusion at the expense of the message.  Worth sniffing out tho!
---
Snifz yuz next week!