What fires up our imaginations to write and draw stories for this dog blog? Everything and anything, really. Read on…
Mutt-O-Meter:
🐾🐾🐾🐾: as good as it gets on the subject.  Drop everything, sniff out, scramble to catch up and 'read'!
🐾🐾🐾: well-written, entertaining, or informative.  Worth putting on your reading list.
🐾🐾: Average read, will pass the time but does not exceed expectations – even modest ones. Ultimately forgettable.
🐾: Seriously! There are many far better books out there on this subject. Don't bother unless it's a given as a present.
---
Books:
War Lord – written by Bernard Cornwell (2020)
Have you ever travelled halfway to your destination and suddenly stopped, too tired to continue, too tired to turn back? Well, that's how I felt reading Bernard Cornwell's Saxon Warlord series – and that was way, way back on book #9!
And this is a review of #13!! Oh dog, give me strength…
ISBN-10 : 0008183953
ISBN-13 : 978-0008183950
Publisher : HarperCollins (15 Oct. 2020)
🐾🐾
After years fighting to reclaim his rightful home, Uhtred of Bebbanburg has returned to Northumbria. With his loyal band of warriors and a new woman by his side, his household is secure – yet Uhtred is far from safe. Beyond the walls of his impregnable fortress, a battle for power rages. Threatened and bribed by all sides, he faces an impossible choice: stay out of the struggle, risking his freedom, or throw himself into the cauldron of war and the most terrible battle Britain has ever experienced. Only fate can decide the outcome. (courtesy amazon.com)
My take: Oh dear dog, oh great puppy in the sky, we have reach the very end of the Saxon Chronicles – at last! Thank you. I state this with both guilt and shame. I love Bernard Cornwell, usually – but not this woeful series. Talk about style over content. Talk about flogging formulaic writing to death – it's all here folks – in each and every photocopied book of all thirteen volumes.
Tom summarize book #13 is simply to repeat what has happened over all `13 mind-numbing books of the Saxon Chronicles. And that is: (first half) Uhtred gets on his horse and lopes from point A [in dark ages Britain] to point B, C,D & E – all with unpronounceable names and swears an oath / (second half) Uhtred fights a great battle to live up to said oath. Each volume is virtually indistinguishable from the next. Descriptions are identical, characters are, yes, identical; and the historical accuracy is – fake news mate! Read this 13 volume series in random order (bar the first volume) and the story will change… they would change erh, not a lot. Glad you got the yearly pay check from the publishers Cornwell – and no wonder the publishing industry is dying…
If you must read a dark ages adventure from this [sometimes-but-not-a-lot] original author then I sincerely suggest Stonehenge, or the Arthurian Warlord Chronicles – true, they are all exactly the same story, but at least they were published first.
---
Drive Your Plow Over the Bones of the Dead – written by Olga Tokarczuk (2019)
ISBN-10 : 1913097250
ISBN-13 : 978-1913097257
Publisher : Fitzcarraldo Editions (18 Oct. 2019
🐾🐾🐾
In a remote Polish village, Janina Duszejko, an eccentric woman in her sixties, recounts the events surrounding the disappearance of her two dogs. She is reclusive, preferring the company of animals to people; she's unconventional, believing in the stars; and she is fond of the poetry of William Blake, from whose work the title of the book is taken. (courtesy amazon.com)
My take: compared to my previous review this book truly is a breath of fresh air.  I am ashamed to admit I did not realise Olga Tokarczuk is also the chosen 2018 Nobel laureate.  The book is an whodunnit for animal lovers and conservationists.  An extraordinary mix of procedural crime novel, anti-hunting tirade, and intimate portrayal of the loneliness of old age in a desolate stretch of Eastern Europe during the glasnost era. And, erh, thickly daubed with William Blake over a lot of it.  Drive Your Plow Over the Bones of the Dead  is so wonderfully different you will quickly make it your best friend.  Worth some eyeballs yuz muttwits.
---
The Bone Ships – written by RJ Barker (2019)
Publisher : Orbit (24 Sept. 2019)
Enhanced typesetting : Enabled
Text-to-Speech : Enabled
ASIN : B07NQSQSF2
🐾🐾🐾🐾
For generations, the Hundred Isles have built their ships from the bones of ancient dragons to fight an endless war.
The dragons disappeared, but the battles for supremacy persisted.  Now the first dragon in centuries has been spotted in far-off waters, and both sides see a chance to shift the balance of power in their favour. Because whoever catches it will win not only glory, but the war. (courtesy amazon.com)
My take: I am not really into adult fantasy – except old school Tolkien and Mervyn Peake – of which every fantasy saga ever since is but a pale comparison. However, I was intrigued by the title of this book to explore a little further. Oh boy, was I glad I did! Imagine a cross between Patrick O'Brien (Master and Commander series) and Mario Puzo (The Godfather) – yes, hard to imagine, but this novel is it! RJ Barker has created a totally original [imagined] universe, populated with characters you actually care about, bone-crunching action on the high seas, and family internecine warfare at its most bloody…oh, and throw in a dragon for the hell of it. Magnificent.
A second volume Call of the Bone Ships has been released this week.
---
Umami – written by Laia Jufresa (2015)
Original Title: Umami
ASIN: B00S3AMZVQ
Edition Language: Spanish
The book takes place in Mexico, among a small group of people living in five houses in Belldrop Mews. Five houses named after five tastes (sweet, sour, salty, bitter and umami), five stories and five perspectives on death. When Ana's sister is dead, the loss affects all these people who knew her and in each chapter we read their life experiences in a stream of consciousness kind of manner.
I was expecting more striking/dramatic narrative or even to get tired of reading such dramatic happenings, but the book is actually very calm. The people talking in each chapter is speaking as if they are sitting by the window drinking tea as they wait for the commercials to end between their favorite tv shows. The conversations are mostly monologues and everything feels very realistic; no one is a book or movie character, they experience grief in the most natural way.
In this sense I really enjoyed the book, although all the characters were far away from my range of relatability, I didn't have to relate to them. They just tell their experiences in the most down-to-earth manner and the reader listens. I would recommend for people looking for a chill book. Also, in case you are interested in Mexican culture, this book is going to offer the real Mexican everyday life experience.
---
Adventures in Immediate Irreality – written by Max Blecher (1936)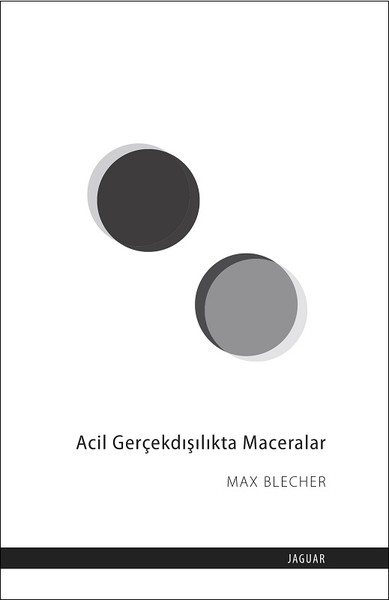 Original Title: Întâmplări în irealitatea imediată
ISBN: 139789731243627
Edition Language: English
The first thought I had was that I could be reading Kafka now (if I didn't know the author was Blecher). Very similar in style and in the interpretation of reality. We read the anonymous narrator's internal monologues about his young adult years, which include quite awkward moments too. The monologues give the impression of Holden Caulfield too; a boy trying to grow up and not knowing stuff. Then comes the reality part, is the narrator lying, is his perception of reality distorted, or is this all a part of "reality". Pretty confusing, even unsettling in this sense but it was definitely a different book and quite easy to read. I'd say, why not read this on a Sunday when you have nothing to do in lockdown.